Week 8/9
Polishing time!
These 2 weeks were all about tweaking the stuff right and finishing up the tutorial. The game also got lots of optimization and runs at a fluid 90 fps on the gtx 1080 now. Other GPU's remain to be tested.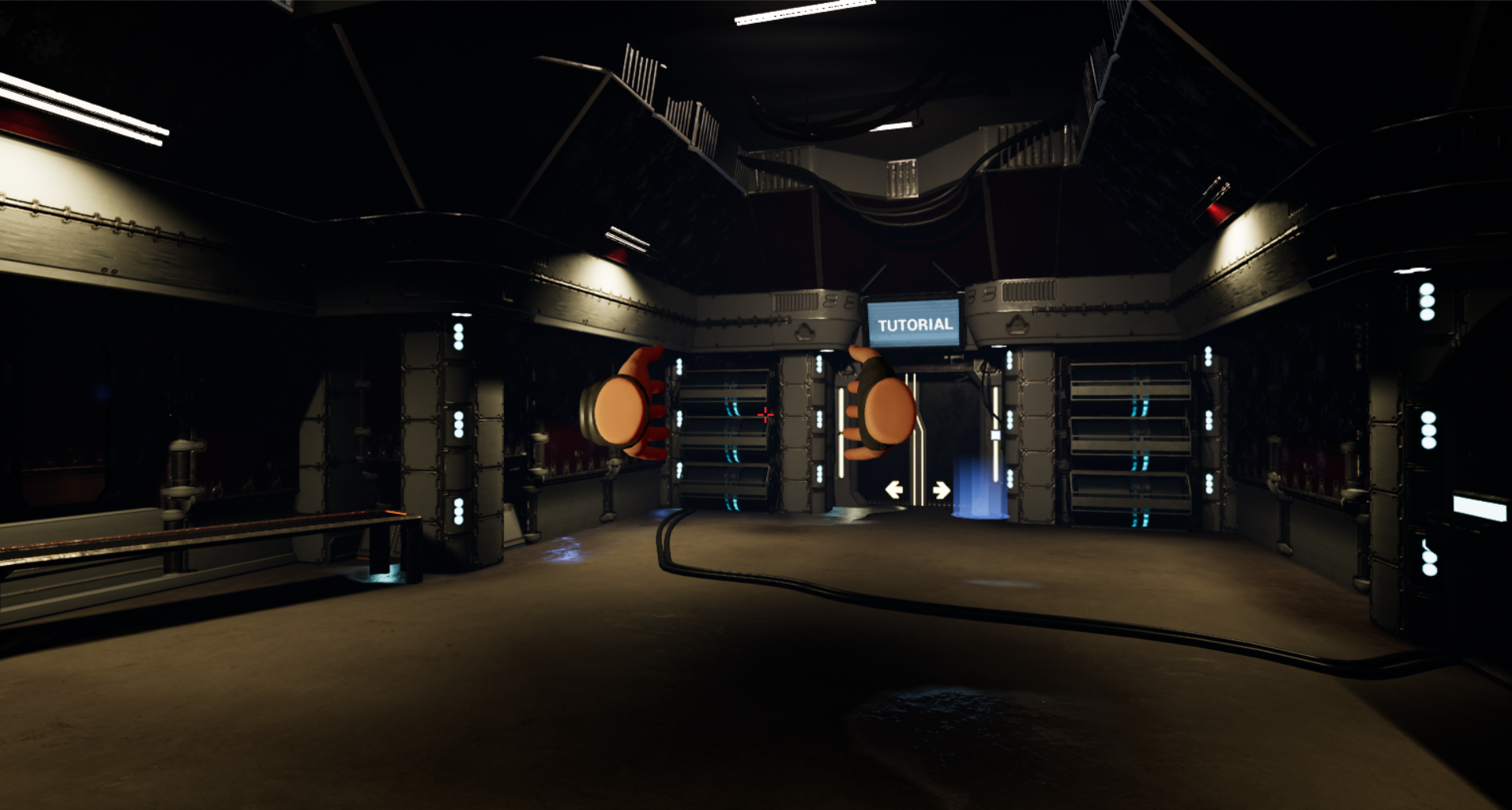 Week 7
Even now it turns out that our game is complicated or hard too follow at start. A big tutorial will make it's entrance.
Week 6
This week was all about playtesting. Does the player community understand the game? Do we need to explain too much? Are they able to use our mechanics? In the meantine the team started to work on the final map that should be done in 1 - 2 weeks. The programming team is fixing bugs that surface in the meantime.
Week 5
Much has changed in terms of the whole game design. And it turned out that this map was too complicated and too hard for the first players we have tested with. A weapon has been added to the game design now and an inventory system has been chosen after some long discussions.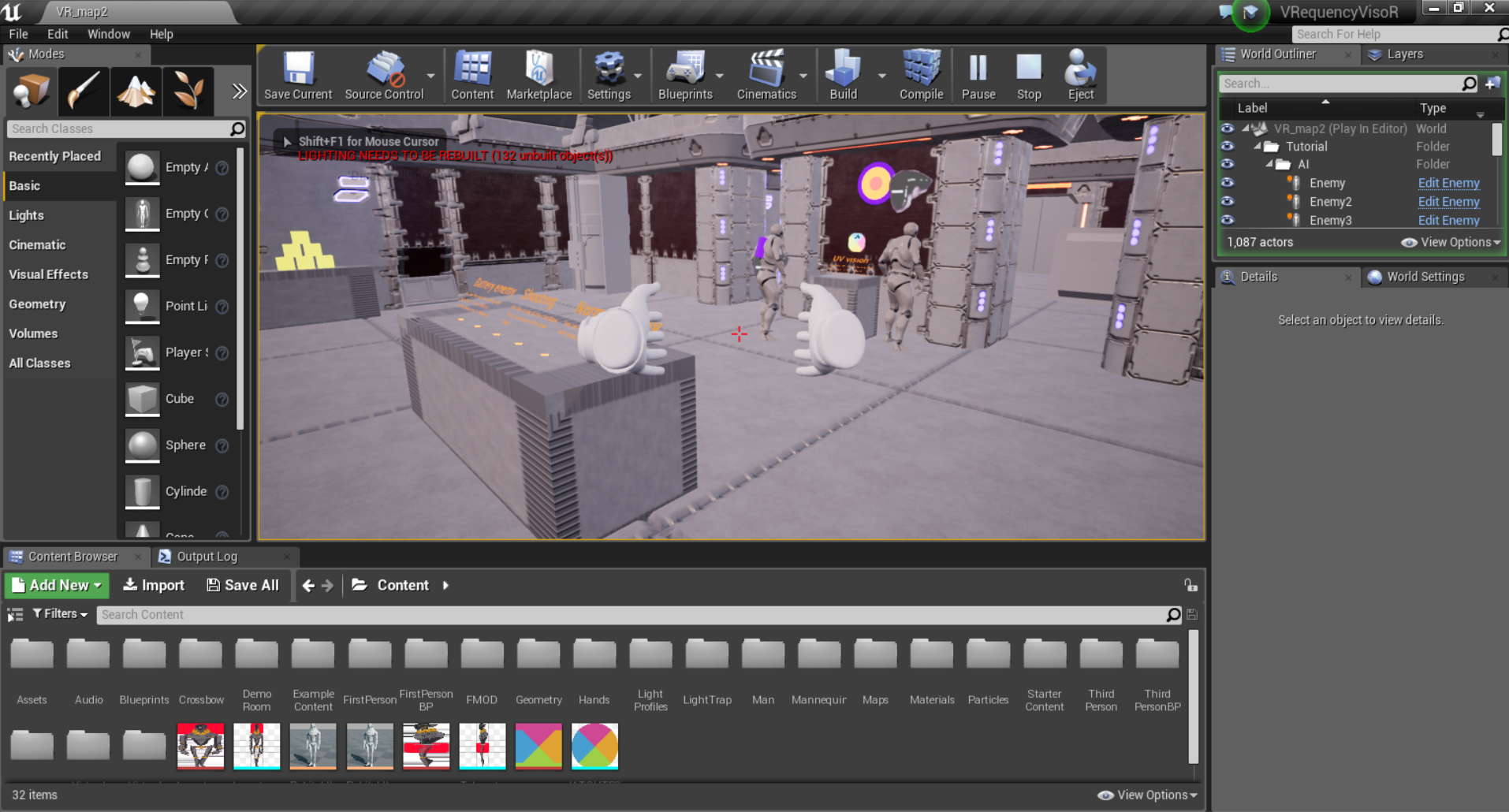 Week 4
Due to mechanics/the game not coming together we had to move background to the drawing table and change/add some mechanics. Sometimes this is simply needed if things don't work outline the way we want to. In the meantine the game is slowly progressing and the second Graybox map is done.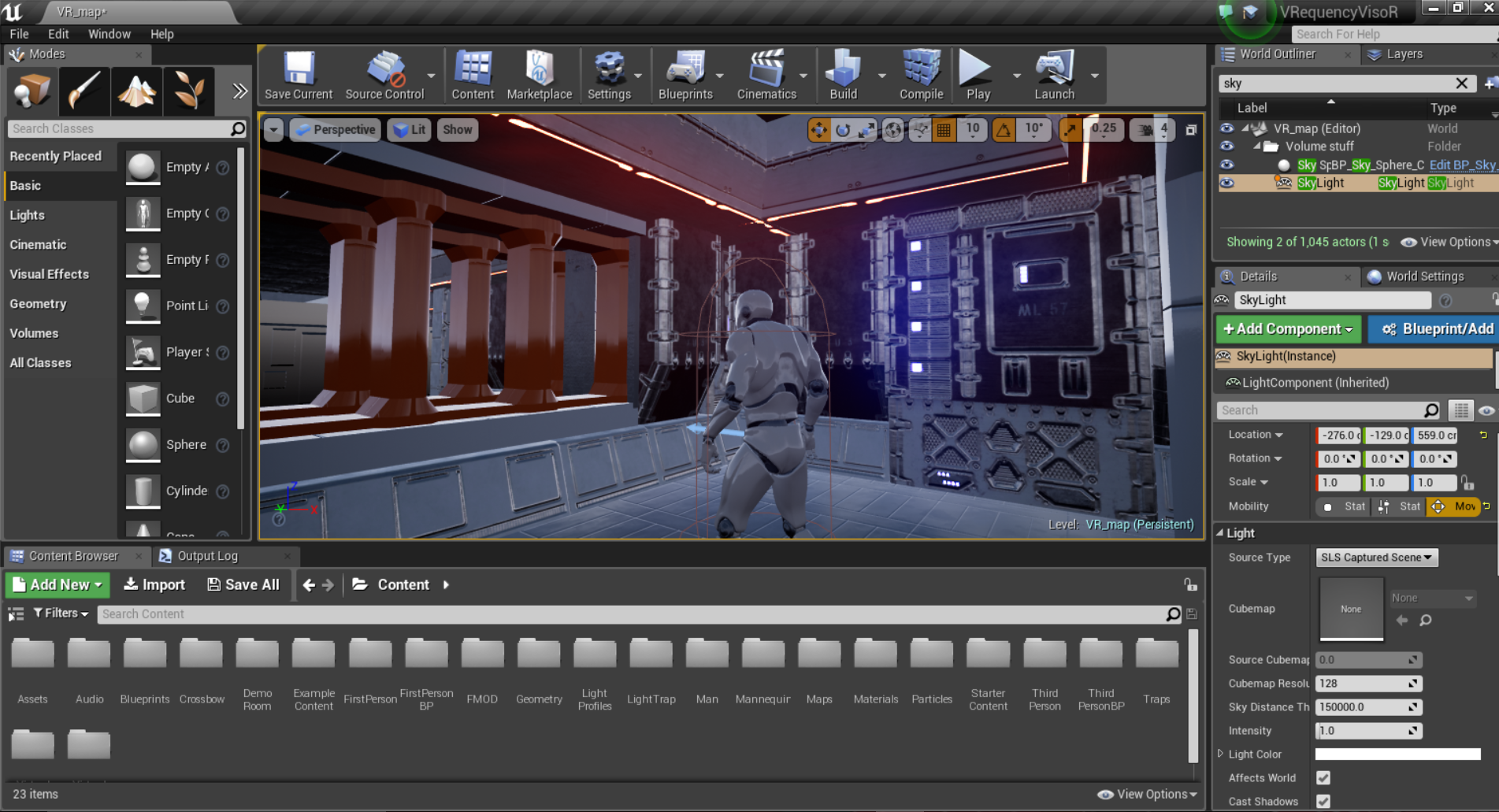 Week 3
The week of horror! Everyone got sick one by one and we did make some progress. However everyone was in a distress and needed some small time to recover. In the meantine we started on a new graybox level where the level was way smaller and not an open factory! This would give the player a better overview where to go and where to sneak.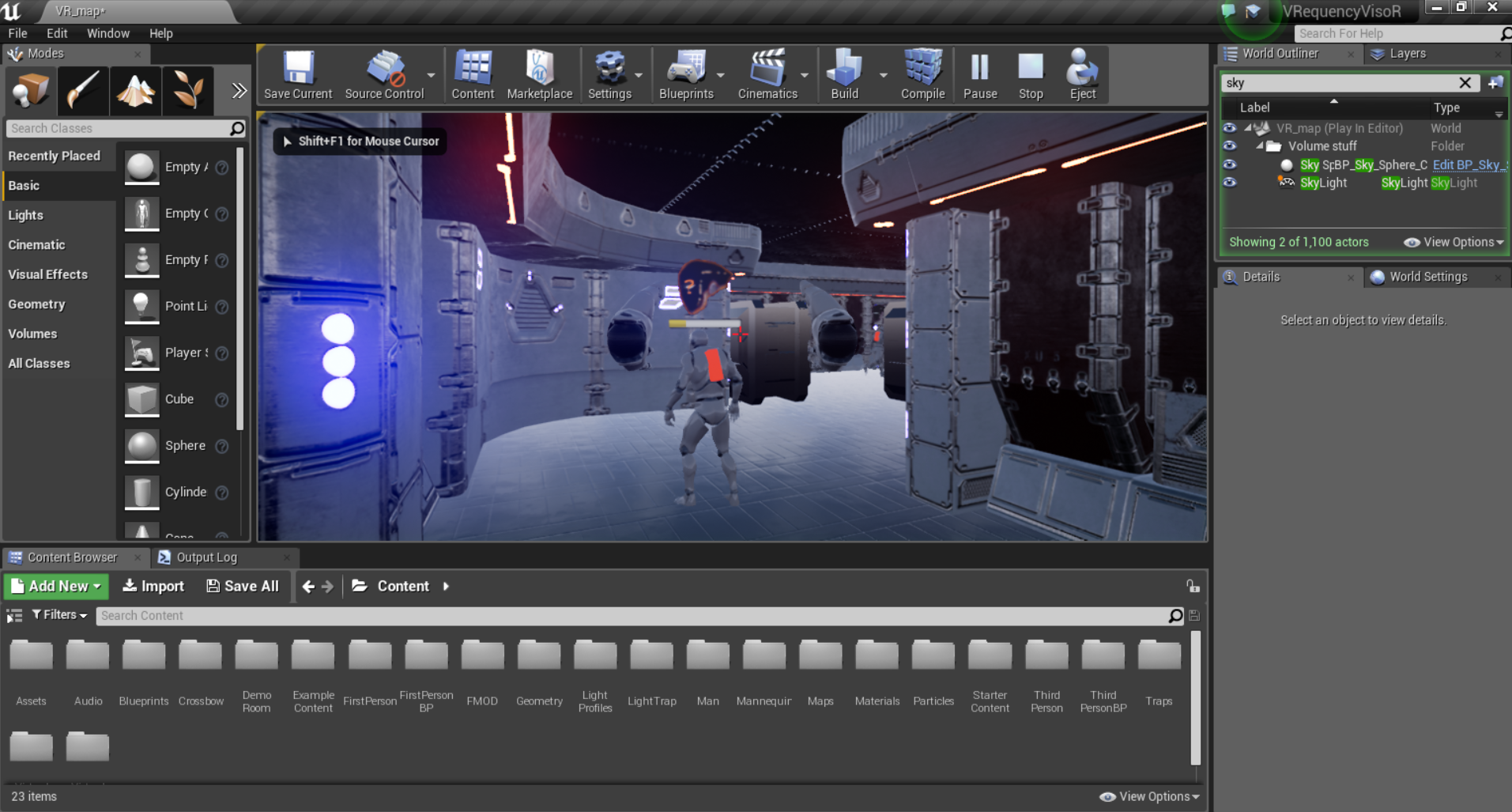 Week 2
Around the end of the week we got our hands on the vive. This is where we were able to tested the big open factory we made and could test our 'blink' mechanic. In the end of the week we could discuss how to improve on this feature and where to go next.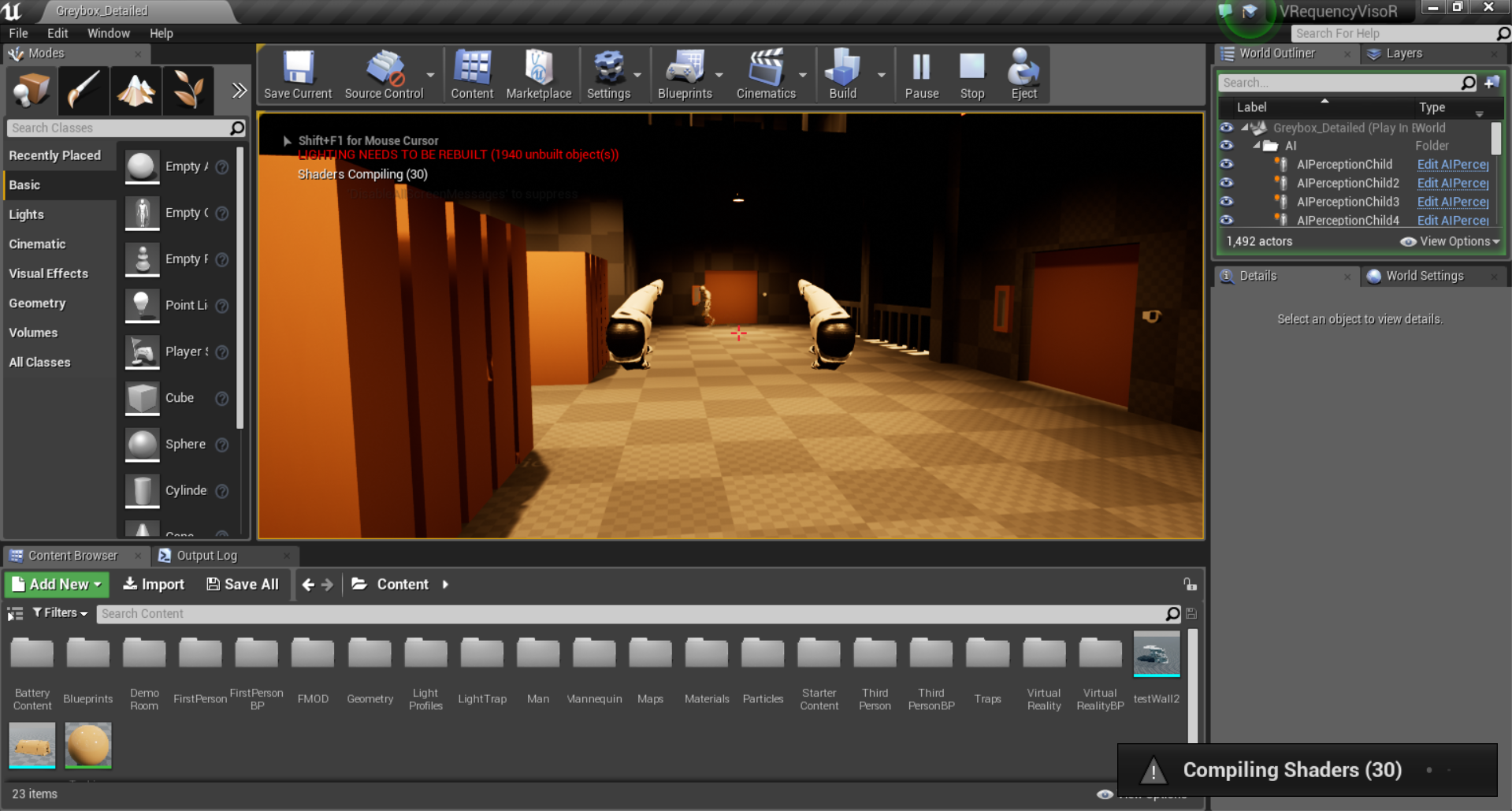 Week 1
The project has started! After we pitched our concept we heard we were allowed to make a vr game Thus here is the birth of VRequency Visor!
Development
For our development we have used:

- Unreal Engine 4.15
- Substance Painter 2
- Substance Designer 5
- Zbrush 4R7
- Visual Studio 2016-2017
- Maya
Developed by
Tiemen van Egmond
Programmer